Setting your own pushup baseline!
Before you begin the hundred pushup challenge, you need to know how many pushups you can do.
This initial test will give an indication of your own fitness level and your pushup baseline starting point.
If you start at the wrong level you might loose the challenge, so it's important that you do not cheat and stay honest to yourself.
Count the number of pushups done and stick with the corresponding number of pushups in the table.
Ready?
In a moment you are going to do as many pushup as you can.
Don't forget to keep your back straigth and to count your pushups!
Get the most out of yourself without forcing your body.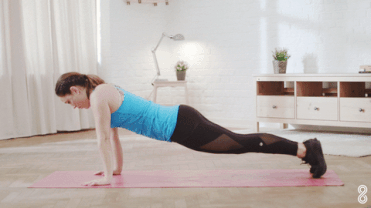 How to get your pushup baseline
Take a look at the table, check the your age column and the number of pushups that you did.
Check out what level you can begin the challenge!
Example:
I am younger then 40 and i just finished the pushup baseline test and did 27 pushups.
Then i look in the first column < 40 for my age and i did between 16-30 pushups.
So i will start the hunderd pushups challenge at rank 3!
Age
< 40
40-50
> 50
Rank
Number of Pushups
Rank 1
0-5
0-5
0-5
Rank 2
6-15
6-13
6-10
Rank 3
16-30
14-25
11-20
Rank 4
31-50
26-45
21-35
Rank 5
51-100
46-75
36-65
Rank 6
101-150
76-125
66-100
Rank 7
151 and higher
126 and higher
101 and higher